Updates from Classmates
(TO SUBMIT YOUR UPDATES - CLICK HERE)
Scott VanderNoot - October 17, 2023

To all of my classmates:
I wasn't at the last class reunion and hope those who attended had a good time. May good things come to all of you in the future!

Best regards,
Scott VanderNoot
October 17, 2023
Laverne(Brandon) McAfee - 08/18/2022
I live in Denver, Colorado, I moved to Denver in 2008 from Sacramento California after the death of my husband Albert Bell. I worked for the State of California for 30 years as an accountant and retired in 2008. I have 2 grown children Katesha Campbell who lives in Great Falls, Montana and Marcus Bell who lives in Charlotte, North Carolina. I have 2 granddaughters, Anaja who is 22 lives in Denver and Albany who is 11 and lives in Charlotte, NC. In 2015 I married Alvin McAfee. We are both retired and enjoying life.
Jan Worth Harasim - 8/15/22
Greetings to everyone from Fargo, ND! I moved here to Fargo two years ago to be with my daughter Sonja, her husband Ryan, and my two-year-old grandson Sebastian. After years of travel, I had settled in Houston, Texas, and retired there after a thirty-five year music teaching career. Regretfully, I will not be traveling this year for our 50+1 year reunion, but you are in my thoughts and I wish you a wonderful reunion! I will always remember the last one, and the connections and memories we all shared! Many thanks to the KCHS Reunion Committee for all of their hard work in organizing this event! Take care and enjoy!
Sue Rabbers (Vandervliet) - 8/14/22
I am living in Louisa VA near Lake Anna which is 2 hours south of Washington DC & working in Sales for a builder of new homes for 19 years. I have been married for the 3rd time for 15 years to Bob who is a pilot. Have 3 grown children & 5 grandchildren that fill up my heart. 4 of them live nearby in DC & I try to get back to Michigan once a year to see extended family. After graduating from Davenport Business College I became a travel agent & then proceeded to be a flight attendant with 3 airlines. My children are my pride & joy with my daughter Heather graduating with a masters @ MI State & is the VP for government affairs for Lundbeck. My son has his master from the War College in Rhode Island & was the chief of staff for Congressman Mike Rogers of MI who was the Chairman of the Intelligence Committee & is now Principle of Navigator Global. My daughter Lacey has served as a Pharmacy Tech with Kalamazoo Long Term Care Pharmacy. My husband & I love to travel & are still working on our bucket list of places to visit. We just bought a boat & are going to have it as an Airbnb on the Chesapeake Bay. New adventures! Looking forward to attending the class reunion later this week @ the Indian Run Clubhouse. It so funny we use to live @ this golf course so this will definitely bring back memories!
Mary Porter (Karczynski) - 7/22/2016
Living in Tucson Arizona since2003. I retired from nursing in 2015. Since high school I have lived with my husband and children in Wisconsin, Ohio and Michigan. I am still amazed at where life takes you. We have 4 grandchildren who are the loves of our lives. I am involved in a few groups who hike and quilt. I have done the 5ks half marathon and biking. Have travelled to Africa, Guatemala, and a few other places. Life is good and have not had any health issues. I have been very blessed and could not be happier. Cannot make this 45 year reunion but will be thinking of all of you. Enjoy!
Janet Dewey (Shannon) - 1/17/2016
Here's what I've been up to since high school: worked at various jobs in Kalamazoo until I moved to Portland, Oregon in 1979. Got married in haste and repented at leisure. Watched Mt St Helens erupt in 1981. Divorced in 1982, married again in 1983, this time to a good guy, so we stayed married (32 years and counting). My husband, Gary Shannon, is a professional classical tenor working with a number of musical groups in Portland (and he gives voice lessons on the internet!). Our son, Nicholas, was born on Christmas Day in 1986. Lost my mom in 1999, just before my daughter Kara was born. Moved Dad to Oregon in 2005 when his dementia progressed, and lost him in 2008. Then my sister Martha, who worked at Cornell University, was killed in an auto accident in 2009. Sister Paula is restoring a century-old farm in New Hampshire. Brother Eric also moved to Oregon, lived with us for awhile, became a lawyer, and now works for the FDIC. I worked in the safety division of a NW moving company for 19 years, then got my dream job working for a large multi-cultural clinic as an executive assistant, and I figure I'll keep working there forever (my son works there, too, and my husband used to). We remodeled our house a couple of years ago (we needed more space), as we plan to live here along with our son (the artist) and our daughter (who plans to be a writer – already wrote a pretty good novel at the age of 12) for the rest of our lives. We have a large garden, two cats, and a bunny, and love living in Portland. I don't do theatre any more (too busy) but I have season tickets to the Broadway series (I've seen Wicked 11 times) and still do a lot of reading. Email me at janetshanno@aol.com anytime.
Dave Ball - 10/30/2015
Retired Electrical Engineer, Telecommunications sector, Live in Summerville, GA. Married to the same N. Georgia mountain girl for 28.57 years! Private Pilot VFR only, not active. HAM Radio operator- WA4DB (VK2FWN). Part Time "Hillbilly" and Farmer. Play the "Bull" Bass and the Banjo- LOL. Love Harley motorcycles and RV-ing. My favorite place is Sydney NSW, Australia. Spent six (6) months there with the ABC (Australian Broadcasting Company). Plan to go back before I croak! My Partner , Ed Best, married an Aussie and now resides in New Zealand, go figure ………..
Did not get a chance to graduate with my class due to two (2) major injuries that occurred in 69 and 71, that prevented me from acquiring the appropriate number of credits. Even though I spent most of my summers attempting to do so. Dusted myself off and aced the GED. Finished my academics in GA.
Worked at WKZO for a few years add then was recruited by a GA Telecommunications firm that I met at a broadcasting seminar in 1979. Have been in GA ever since. Later moved to the North GA Mountains.
I still get up to Kazoo from time to time to see the Bro's and little Sis. Please do not hesitate to get in touch if you would like.
Russ DeGroot - 7/2/2014
Rdegroot051052@gmail.com
Aurora Co enjoying life! 2 daughters 1 granddaughter & another granddaughter on the way. Surrounded by girls but not a woman. Been looking. Ron Parker & Debbie or Ron Robyn ... old old friends ... not to say I'm old but!? Hi Barb ... if you happen to read this.
Sheila Phillips - 5/6/2014
sheilawhaling@yahoo.com
Went to WMU fall/spring 71-72 did not finish. Worked at Bronson Hospital as a Unit Clerk from Jan.73-75. Moved to Benton Harbor/Saint Joseph, Mi. in 1975. Dad started a church there, went to help. Worked in Berrien County as a Unit Clerk from Jan.75-May 2007 resigned. parents passed. Dad died Oct 2011 and mom passed July 2012. The Lord blessed me with a wonderful man (George). We were married April 28th 2001. Only marriage for both of us,no children. Very, very, happy with the love of my life. I have many Nieces and Nephews. Living in Saint Joseph in an Apartment over looking Lake Michigan. Love the view.
Sally Hughson (Fredenburg) - 7/9/2013
bfreden@chartermi.net
I am back in Kalamazoo. Was in Ann Arbor from 1985 until 1998. I have two children now. Jonathan 27 and Elizabeth 25. I have a degree from Davenport as a legal secretary. I am certainly A LOT THINNER than I was back in high school. 250 lbs. lighter as a matter of fact. My husband is a grad of KCHS, class of 1977. He's a "new Central" person though.
John Bushouse
jmbushouse@hotmail.com
I've gained seven pounds in 40 years, plus some wrinkles, and a couple of gray hairs. Completed 134 credit hours at Western Michigan University, but did not graduate. Married for 16 years with one son. Working for the past 33 years for the company that William C. Durant founded. Had some mistakes in my early years that I've learned my lesson from, and God has blessed me richly. I could not make it to the reunion this past summer, so I'll try to make it to the next one.
Bonita "Bonnie" Way - 10/2/2011
bonnieway@peoplepc.com
I'm currently living in the middle of the Manistee National Forest with my Border Collie where we own the infamous "Irons Motel." It's a beautiful spot on the earth! When I had a "real job," I worked for AT&T Broadband as a Public Relations Mgr. for five midwest states. I also worked as a media consultant and program mgr. for God's Kitchen in GR for many years.

I have been divorced for a million years, but have a wonderful daughter (Lori Castello, 37, Hopkins, MI) who is also my best friend. She and her husband, Dan, have 3 fabulous sons. Dustin Kenneth, 18, a freshman at CMU and Connor Daniel, 15, & William Grey, 12.

Since I entered "early retirement" (which means working like a dog for yourself and pretending that it's really no work at all) I've managed to enjoy kayaking, fishing, golfing, gardening, and sewing a lot more.

Both of my parents are still alive and doing well. I feel so lucky for this.

Life is laid-back and wonderful. Wish I had made it to the reunion -- maybe next one. Kudos to the website developer; I've truly enjoyed the photos (Who are all those old people though???)

If any of you are passing through the Irons area, please stop by and visit!
Karen Cunningham Brooks - 9/1/2011
keb.915@gmail.com
Currently working at King-Westwood on Nichols Rd, probably retire or die there. I am widowed and have two boys that are KCHS Alumni. Andy is 24 and graduated from WMU with a Civil Engineering degree working in Spring Lake. Stephen is 20, attending MSU for Journalism-works for the State News in East Lansing, freelances with Gazette and now with Mlive doing Lansing area football. Andy and his wife, Abby, have blessed me with two grand girlies-I agree with Hamilton-WAY MORE FUN! Peace out. Go GIANTS, BRONCOS AND SPARTANS.
Jan Griffith - 8/31/2011
I can't believe how old we all look! (I am planning my face lift.) I did the college/MBA/work stuff for a while. I have 3 sons - an MD, engineer, and business guy. We are just starting with the wedding planning with the first. My husband and I go back and forth between the beach house in FL and Chicago. You can reach me on Facebook,Twitter....
Nikki Frumau - 8/25/2011
njfitzgerald@yahoo.com
I am married: have a wonderful husband, 4 children (one of my twin girls is getting married the end of August!), 5 grandchildren, and 2 male King Charles cavalier spaniels. Even though my husband is retired, I am still working. (I have had soooo many different jobs: secretarial, factory worker, tax preparer, camp counselor, police dispatcher, parking enforcement officer, small store owner - just to name a few!) My favorite vacations include Aruba and Hawaii.
Linda (Shirley) Derfiny - 8/22/2011
ldbsns@gmail.com
I was a classroom teacher in Cass City's middle and elementary schools, east of Bay City. After living in Michigan's Thumb since 1975, my husband Dan and I have retired 200 miles "south" to.... Kalamazoo! Our kids (31 & 28) live in GR and near Plainwell, and my mom is still in K'zoo. Dan & I are very happy here, and finding lots to do. We bought a house and really enjoy exploring our new location and being near family. Teaching was a great career, but traveling, reading, cooking, gardening, volunteering, not setting an alarm - retirement is wonderful!
Jim Shiley - 8/21/2011
jimshiley@yahoo.com
Currently living on the Isle of Skye, Scotland. Have two daughters in the States, and one here. Married to Kate Duncan.
Marcia Kinney (Dinolfo) - 11/9/2015
marciadinolfo@aol.com
My family moved to Allegan after my Sophomore year so I didn't actually graduate from KCHS but Kalamazoo is where most of my childhood friends and memories are. I got a BS in Psychology from MSU, married my brother's best friend and roommate, Paul Dinolfo, and have been very happily married for 42 years, living in the Lansing area. We have 3 children (all married, 2 in town and one an hour away) and 8 grandchildren. I was a stay-at-home mom until my children were older, at which point I got a nursing degree and worked part time as an RN in both geriatric/psychiatric and med rehab. During our college years my husband and I joined a Christian group that later became part of a larger international organization. My husband works as a leader both of our local group and on an international level. I also serve in women's leadership locally and internationally. In that capacity I have logged a lot of volunteer hours and it has led to a bit of travel over the years to Europe, Latin America, Lebanon, and even New Zealand. I would say that the Lord is my passion; my family and friends are my joy; and going for walks with my husband, gardening, biking, and hiking in the Smoky Mountains is my fun.
Lynn Kizer - 8/9/2011
lynnawilliams53@gmail.com
Live in Mattawan, work in Accounting at Denso in Battle Creek. 40th Reunion was a blast!
Betty Hagelshaw - 8/8/2011
unitedway@tucker-usa.com
Hey! The 40th year class reunion was awesome! I learn new things about our classmates each reunion. I am the (20 year) Director of the Mecosta-Osceola United Way and a one person show. My husband (37 years) and I operate a sheep farm in northern Michigan near Reed City. I cross the Muskegon River twice a day on my way to and from work. It's beautiful up here. We sell 4-H lambs and fresh and frozen lamb. We lamb in the middle of winter and so it is quite a challenge and test of the human spirit! Our 2 daughters were and are the joy of our life. Morgan is 29 (a teacher) with 2 BEAUTIFUL grandaughters for us to enjoy in Oklahoma. Jade and hubby live in Duluth, Minn and she is a social worker. We are proud. A very good life all in all. My brothers, Bob (SF), Jim (SD) and Andy (LA) live in California. Lost my dad a few years back, but mom is still making it in K-zoo. No plans to retire - but where did the years go? Good memories of Indian Prairie (Principal Stroud's clicking heels down the hallway) and Hillside (many good teachers & fun) and of course the "crazy years" of KCHS. Take care friends.
Brian Vriesman - 8/6/2011
brianv@tfrc.org
Living in twin falls idaho. Married with four children, daughter age 30 in San diego, daughter age 26 in Pocatello, ID., son 23 in twin falls idaho, and daughter 21 senior at Azusa Pacific u. in California. I'm a pastor and we've lived in twin falls, Idaho for 27 years.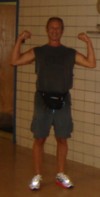 Tom Wolff - 8/6/2011
XB70@Hotmail.com
Okay, here is where one claims to live in the best of all possible worlds, healthy, wealthy, and wise, never a penny wasted on a bum product, nor a moment spent in anything short of nirvana. In reality, I am alive, which I wouldn't have thought meant that much, but looking at the page of folks who aren't anymore, maybe it is something. I also accept--no I am not happy for it, being an OM (old man). Doesn't mean that I don't want to be healthy or can't dance anymore, but as you can see, I look different (no "work" yet) than I did as a youth-please no "you look the same" comments. In the years since HS--from which I did not graduate!, or even since South (Jr. High), from which I did, but watched the ceremony from the bleachers-now Maple St. Magnet School for the Arts, which I just toured (still has "Falcons" on the gym floor), I did end up going to college. From needing help with algebra from Barb Dunham at South-after which I stopped taking math, despite her help, I ended up finishing at Western with a triple major: Econ, Math, and French. Econ was the real thing, math more to support the Econ--I remember Dr. Kripalani: "How can you breathe without mathematics?", and French, well I went to France after finishing at Western for a few months. While in Nice I was taken for Italian--lot of time on the beach--dark, but not American! From Western I accepted a full ride at the doctoral program in Econ at UCLA, as I was taken with the microeconomic foundations (actually lack thereof) of macroeconomics, about which I became aware from a guest lecture by an UCLA prof at Western. Although I finished with an MA and spent four years at UCLA, in the end I bailed and took a job as a bond trader trainee at the local primary dealership (one of the bond dealerships with which the Federal Reserve Bank-the Fed, transacts open market operations), which was in LA-an anomaly, as the biz really is in NYC. I started up their Treasury Zero desk, a new kind of treasury market at that time, but after a year or so, I took a week, shopped myself in NY, and landed a job in the City. In five years I was out and retired. I made a small bundle for the dealership for which I made a market in Treasury Zeros, they paid bonuses, and when I had had enough, I said goodbye. I didn't quite make my youthful dream of retiring at 35, but 36 is close enough. Since then? I am not sure if there is an acronym for it, you know FWIW, LOL, etc.--ALAP?, but there should be. No I am not proud of it, but it is what it is, and I am into being with what is; that is, the Truth, as best I can discern it (even to the point of mysticism). I've had some fun, done some traveling, learned to eat well, drink well, take candle-lit walks on a beach in Papua New Guinea, or wherever. Also how to ski in the Catskills while living in NYC, how to SCUBA dive also while there, but had the most fun doing so on the Great Barrier Reef and off PNG. As I think back to youth, I was musing about the politics of my old friends--would I be able to predict what they are now, middle of the road, knee jerk liberal, arch conservative? No! No idea what they would have been then either--no memory. Back then it was about scoring a few cases of beer from your buyer, or nuggets of hash. Actually I remember when I thought that I was going to make my fortune as a dope dealer--even bought a gun (didn't happen). So here I am trying to tie myself from then to now. Rather a stretch. What about the usual stuff? I am not going to retail the accomplishments of my kids-as I don't have any, nor any of my own beyond early retirement, which might not even qualify, depending on what did or didn't follow. Relationships over the years, a few great loves, and I am currently with the same woman for 20 years! Yea, I took the soft cushion and can share my opinion with the best, but I ain't dead yet-the photo was taken this week. Will I know the Truth, have published a novel, or will I be in the missing mates list, next go around? My 90-year-old uncle has been putting his estate in order, housekeeping I did years ago, and I posed to him this question: Would you rather live longer and die alone, or shorter and with loved ones left around you? We think that we want to live as long as possible, assuming good health, but maybe we shouldn't. If I had a moment's thought before perishing I wouldn't feel bad about the whole thing, not smug, despite how this may read, perhaps a lucky-knock on wood. But who will remember me? Very shortly no one will. To make my mark for posterity, I need to get busy. Maybe I will have something impressive to report for the 50th.
Nancy Comstock - 8/6/2011
colvin.peter@gmail.com
I am proud to be a Kalamazoo Central High School graduate! My husband, Peter, and I live in Hawaii and will be unable to attend the 40th Party! My thoughts will be with you all! Have a great time! Peter and I have been married 34 years. We have three daughters. Megan,29, Honolulu. Brenna,28, New York City. Heather, 24, Miami. I graduated from Northwestern University in 1975 with a Bachelors of Science in Physical Therapy. I work at the Rehabilitation Hospital of the Pacific as a Physical Therapist. Peter was an Ann Arbor High School graduate 1967. He is a University of Michigan grad and works for the Research Corporation of the University of Hawaii. We have enjoyed all of our lives adventures!! Aloha to the KCHS class of 1971!!
Sally Wait Bogert - 8/3/2011
sallybogert1@gmail.com
I am living in Hawaii. Would have enjoyed to come to the reunion but cannot get there at this time. I taught school for over 20 years mostly on the east coast and Hawaii, and I have coordinated a water safety education program in Florida for 2 years before coming back to Hawaii. I was then director for a Youth Activities Center on the Marine Corps base here in Hawaii. I am an avid sailor, and sailed 26000 miles in 5 years crossing the Atlantic Ocean twice and spending 3 years in the Mediterrean sea sailing. It was an awesome adventure. I still sail on racing boats here in Hawaii... but on other peoples boats!!! I play a lot of tennis and still enjoy to travel when I get the opportunity. My sailing companion and I have been together for 16 years, we do not have any children. Aloha and enjoy.
Donna Stine - 8/2/2011
stined3@michigan.gov
Ten years, in fact forty years sure goes by fast...I am now at the stage where I am not sure whether i want the next four year (until I can collect Social Security) to go fast or slow... Guess I don't have much control. Almost ten years ago (2002) I retired from the Department of Natural Resources (DNR)after a career that provided me with a great many interesting opportunities. I immediately went to work for Michigan United Conservation Clubs where I served as their interim director. Governor Granholm asked me to come work for her so for the final two years of her service I was a policy advisor. Late last year, I rejoined the DNR where I now served the Director as his policy coordinate (means problem solver). All of this natural resources stuff has rubbed off on my two children. Pete is finishing a graduate degree in wildlife management at Clemson University, focus is on eagles. Maggie is the legisative lobbyist for the Michigan Department of Environmental Quality. My husband, Dick, is a surveyor and also an avid outdoorsman. We spend as much time as possible at our cottage near Wolverine MI on the Sturgeon River where we kayak, fish, bike, swim and eat! I am looking forward to a 200 plus mile walk across northern England next summer with girl friends. Life is good!
Sherry (Sharon) Ferraro - 8/2/2011
pastmast@att.net
Work for the City of Kalamazoo as the Historic Preservation Coordinator since 2001. Undergrad in History in 1992 from WMU, Masters in Preservation from EMU in 1994. Two sons - Tony (31) is a mechanic for F-22 Raptors in the Air Force and has four kids. Tim (28)is in the Army at Fort Bragg in Power Systems. In my second marriage and still living within 6 blocks of Old Central in the Vine Neighborhood. My mom and dad are still living in the house I grew up in - about 3 blocks from my home. In 2002 I was co-founder of the Old House Network - a non-profit dedicated to teaching traditional repair and maintenance techniques for old houses (Think Old House Journal). We are a 501c3 and a Michigan non-profit with over 400 members.
Patricia Reigle - 8/1/2011
For the past 20 years I have lived in Athens Ohio, a small university town nestled in the foothills of the Appalachians - a truly beautiful place. My husband Kip and I own an 80 acre farm where he grows organic produce and manages the local Farmers Market. I am an RN, having earned degrees from Kalamazoo Valley Community College, Western Michigan, and Ohio University here in Athens. I work as an Infection Preventionist at our local community hospital. I have a step son, Frank 32, who works in Columbus,OH as a financial advisor and has 2 children with his spouse Sara; Preston 5, and Sloan 1. My daughter Emily, 30, and her husband Renato live in Ann Arbor. She works as a researcher in Public Health at the University of Michigan. They have Emerson, my first baby grandchild who is absolutely beautiful of course, last November. I have siblings who still live in the Zoo so I get back there on occasion. My daughter Kelly, who I had when I was 16 and gave up for adoption, recently contacted me after 40 years. Now I have a whole new family to discover as she and her husband Marc have 3 children; Alexis, Joe, and Melina! Emily and I are planning a visit to upstate New York to see them in October. We are very grateful for all that we have, and for all that we are able to give.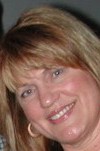 Jane Viswat (Fette)
wjjfette@att.net
UPDATE 9/2021 .... Hello Classmates! This is Jane Viswat Fette. I was looking at our website and reading your posts, and felt compelled to share. I am 67, almost 68 (one of the younger ones), but still working. I've had a career at Upjohn, Kellogg, and now Bronson Healthcare Group in Kalamazoo, I love my job, love the money, and just don't know yet when I will retire. My husband of 36 years, Bill, and I have a 23-year-old son (late in life baby!) who is our joy. He is about to graduate from WMU with a major in International Studies and two minors, History and Political Science. I can't wait to see what he becomes. We've had good family trips to Peru and South Africa, which were great learning experiences for all of us. I look with sadness at our lost classmates, and wish you all good health and happiness!

8/1/2011....
I am living in Kalamazoo and working at Kellogg in Battle Creek as a Real Estate Property Manager for a U.S. portfolio of office and warehouse space of about 12 million square feet. I have been married for 26 years to Bill Fette, a retired attorney. We have one child, Joseph, who is in middle school. Having a young child at this stage of life is such a joy and is really keeping me feeling young! I enjoy gardening, cooking, and occasionally playing my fiddle.
Garry Johnson - 8/1/2011
garryj55@gmail.com
tarpon springs florida....high school english teacher and former football and baseball coach...one son...kyle...15 will be a sophomore..he is a baseball player.
JoAnn Ives - 7/20/2011
nosworthy31353@comcast.net
Married to a wonderful man and living the dream in Howell, Michigan. Between the two of us we have 4 daughters,one son, and several grandchildren. Life is good!

"Be who you are and say what you feel because those who mind don't matter and those who matter don't mind."
Diane McPherson - 7/23/2011
sns18.edc@att.net
As most of you may know two months after our twentieth high school reunion my husband of twenty years at that time (11/91) passed away (Jesse Carver). I still reside in Kalamazoo single and happy. Jesse and I have three beautiful children all in Kalamazoo and twelve wonderful grandchildren. Dee Dee (Diayhnne) is 37 and has one son. Jesse, Jr. 36 has four boys and five girls; and Lynn Marie is 27 and has two girls. I truly enjoy being a Granny.

I drove school bus for Kalamazoo Public schools for 22 years resigning in 2002. For the last six years I have been employed with Parker Hannifin Corporation in Richland. May 7, 2011 I graduated from Cornerstone University with a B.S. in Business Management. Praying for a career change with hopes of retiring from a job or business in my field, but open to whatever God's purpose is for the rest of my life. Happy 40th everyone.
Tom Smith - 7/23/2011 tbsmitty@gmail.com
I live in Portage, married to Marcia Sidnam,(we met when we were in Sing Out Kalamazoo in 1972). Our 2 kids are off and gone. We enjoy our 4 grandchildren, when they/or we visit. I traveled the USA for RV Manufactures for 25 years, as a factory sales rep. Now, I am enjoying a 40 hour work week, while working for PNC in Ostemo. We volunteer at Farmers Alley Theater and at Portage Northern and Mattawan High schools during high school musicals.
Barb Hamilton Miller - 7/26/2011
bgmiller@chartermi.net
Still live in Kalamazoo. I have been on the Kalamazoo City Commission for almost 6 years. It has been fun planning these reunions and the internet helps a lot but a lot of hard work goes into it. It has been fun though, with this group. They are dedicated and always trying to find one more classmate. I'm still married to Gordon Miller - 35 years this month. 3 kids and 2 very precious grandkids. (Grandkids are MUCH more fun!)
Pamela Jean Wikel - 7/29/2011
pamaram@aol.com
I am living in Charlotte, NC for the last 29 years. I am happily divorced after a 26 year marriage in 1975. I have two wonderful kids; Nicholas 32 and Allison 30. Nicholas is married and has the parenting rights to my awesome grandson, Ethan, who turned 2 in April. Allison is happily single at this time.

I went back to school when I finally figured out what I wanted to do with my life and graduated from nursing school in 2000. I work as an RN in a local Emergency Room in Charlotte.

I love my job but try not to work more that I "have to". I spend lots of time in my yard. I love to quilt and I am getting in to knitting. OMG! Does that make me sound like an old lady or what?!?! I am not.. lol.. just got my motorcycle certification.. and now just to buy that bike!! NO granny here!! I guess I was never really quiet or as demur as I thought I was back in school.. but now don't mind admitting to it now!

Still BFF's with Janine Valeko Scott and Jo Ann Ives Nosworthy from Hillside Days!! My family still lives in Kalamazoo.. unfortunately just lost my mom a few months ago.. so trips "back home" won't be like they used to be.. BUT.. KaLaMaZoO will always be home!!
Lynda Dunkelberger (Graham) - 7/29/2011
lrhg21lbhb@aol.com
I currently live in Savannah, Georgia with my husband of 36 years, Jeff Graham (KCHS 1973). He teaches high school science in Richmond Hill and I teach elementary age autistic students in Savannah. I love my job and have been working with this population for 25 years now. We have 2 adult children, Kathleen 32 and Jeffrey Jr. 30. Kathleen is a speech language pathologist in Florida and Jeffrey is a history teacher in Savannah. I have 3 grandchildren, Michael 6, Jacob 4, and Alexis 6 months, they all live in Florida. My dad still lives in Kalamazoo so I visit the area about once a year. I'm sorry I will not be able to attend the reunion...I would LOVE to see everyone. Anyone who wants to make a connection with me I would enjoy hearing from. Please e-mail any time. Have a wonderful time at the reunion...I'll be thinking of everyone.
Steve Denenfeld - 7/29/2011
sdenenfeld@lewisreedallen.com
I live in Kalamazoo, having returned after college and law school in 1978. Married 34 years to Marlene (medical social worker). Two kids: Risa (age 28, a medical social worker in Chicago and recently married) and Mark (age 21, a senior at Kalamazoo College and a varsity tennis player there), both Loy Norrix grads. I practice business law and commercial litigation in a local firm of 17 attorneys. I am active in many local non-profit organizations, including one that is very involved with KPS schools. Over the years I've been active in City league softball (20+ years,), City league volleyball (15+ years) and many club tennis travel teams (30+ years and counting), and still try to ski with my family regularly in the winter. I've coached many of my kids soccer, baseball and tennis teams over the years as well. Kalamazoo is still a great place to live and raise a family, and I have no plans to move away in the future.
Sue Schultz - 7/29/2011
svan53@aol.com
I'm into my 2nd summer of retirement, been married to my guy 39 years this Sept. Have 3 wonderful kids, Amy-34, Todd - 31, & Allison - 25. I have 3 grandkiddos 17,7,4. I'm still in Kazoo, 3 miles from where I grew up by Westwood fire station. I retired from Kal. Loaves & Fishes after 20 years. Haven't done any big traveling yet, but volunteering for Loaves & Fishes and family keeps me busy. Hoping to see some of the old gang from the neighborhood at the reunion.
Joe Folz - 7/30/2011
josephfolz@comcast.net
I went to Kalamazoo College then The University of Michigan Law School. I've spent my whole career in the car business, first for GM, then 29 years at Volkswagen. I'm now living in Atlanta, where I'm General Counsel and Secretary for Porsche. My wife Ellen and I have two kids, a daughter who works for an ad agency in San Francisco, and a son who is in college in Florida.
Keith Knapp - 9/14/2021
Turns out I'm getting older by the day but still having fun playing tennis and doing digital photography. Lived in a few places over the years; Tucson, St. Louis, Okinawa Japan, and now Florida for 8 months of the year and Torch Lake Township MI for the summer. Mostly retired but still working a few hours here and there for KKzo LLC (a company I started in 2002) doing web development. I seem to notice and enjoy simpler things more and more. Good thing.

Some of you have met my wife Patty. She is lots of fun and keeps me moving.

And kids.....
Emily 34 (Newsweek Bureau Chief in DC) and Mark 32 (Self-Employed technical writer in Chicago) are both KCHS / UofM grads and well into their futures. No grandkids.
Dale Anderson - 7/30/2011
daleanderson@mei.net
I still live in the Kalamazoo area. I primarily worked as a self-employed building and remodeling contractor from 1972 to 1996, when I received my Master's Degree in counseling. I currently manage a mediation program at WMU for employee disputes on campus, am a counselor in private practice (primarily with youth in the Juvenile Drug Treatment Court), and recently opened a small chocolate shop in Kalamazoo, with a mission to employ court-involved youth. I've got two step-sons, and three grand children.